Recently, EAE attended the NEV EXPO ASIA 2018, sponsored by the Ministry of Commerce, with Lifting Solutions for Electrical Vehicles, which attracted the attention of many service technicians in the field of electric vehicles.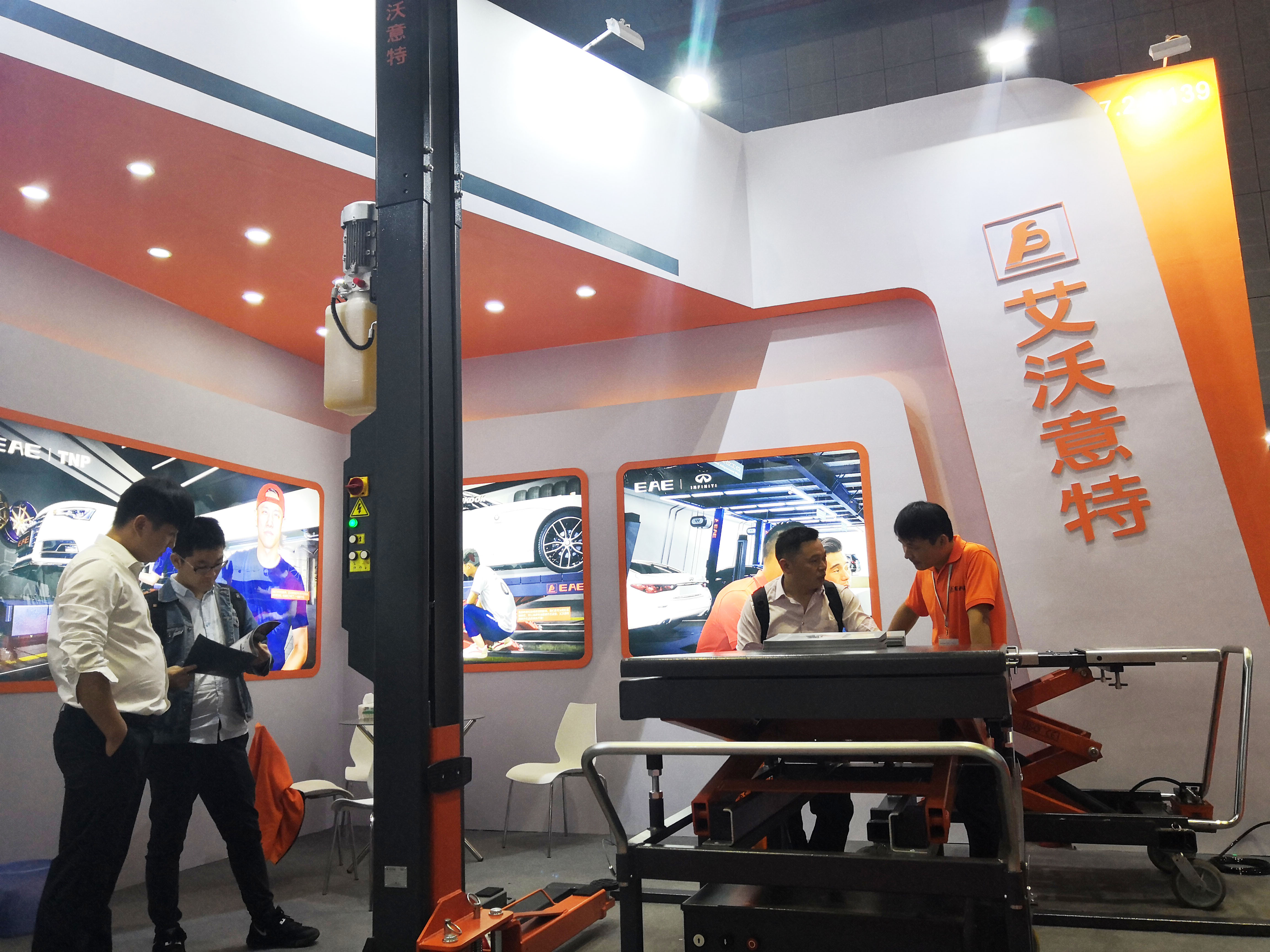 Being a professional manufacturer for automobile lifts in China, EAE attaches great importance to research and develop lifting products in the field of new energy vehicles. After many times test and improvement, EAE MS series mobile lifting table has successfully come into view.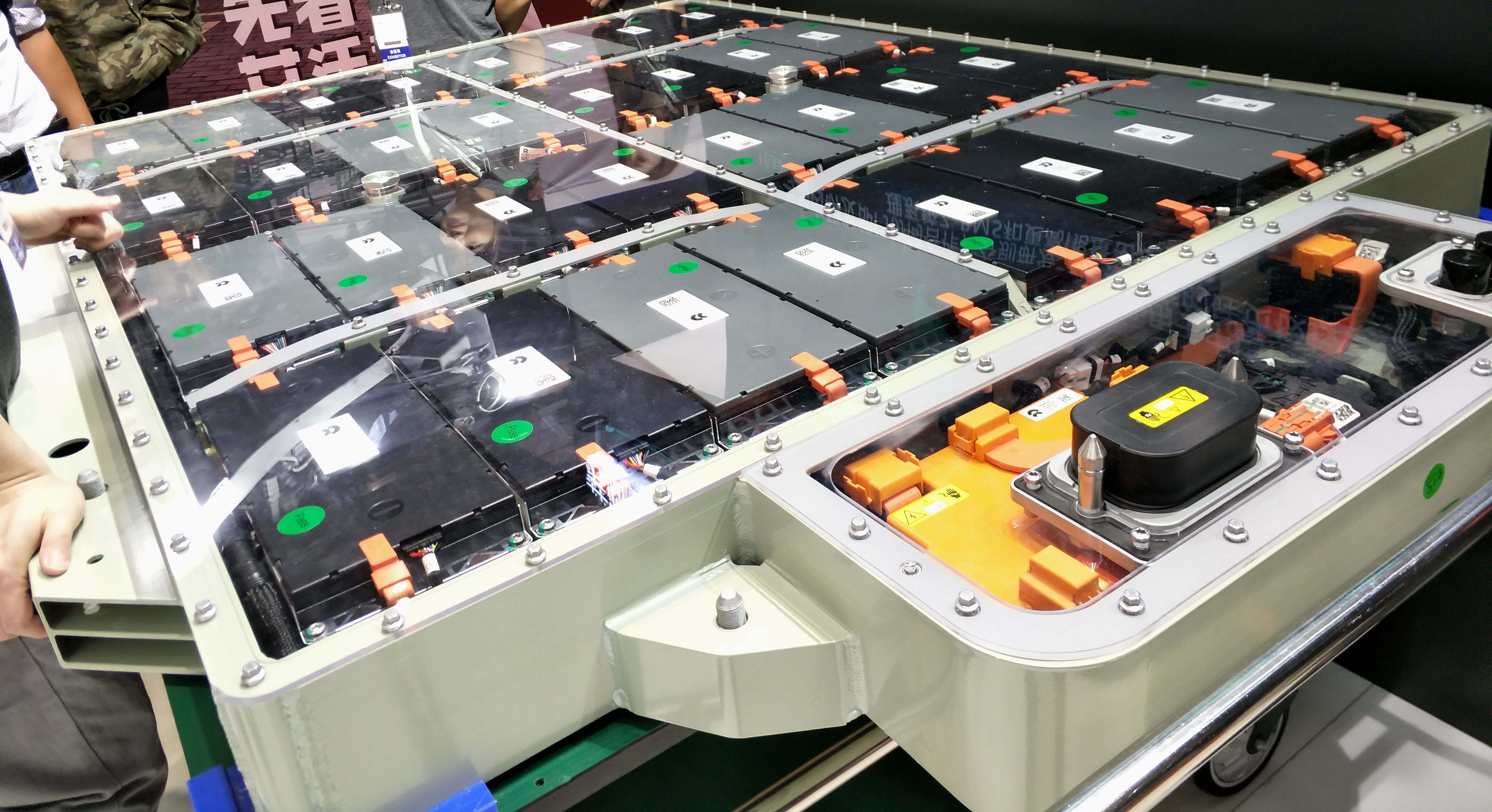 EAE MS series lifting table is suitable for disassembling and assembling the battery packs and motors for electric vehicles as well as engines, gearboxes, drive axles, fuel tanks, and suspensions, brackets, and chassis components for fuel vehicles.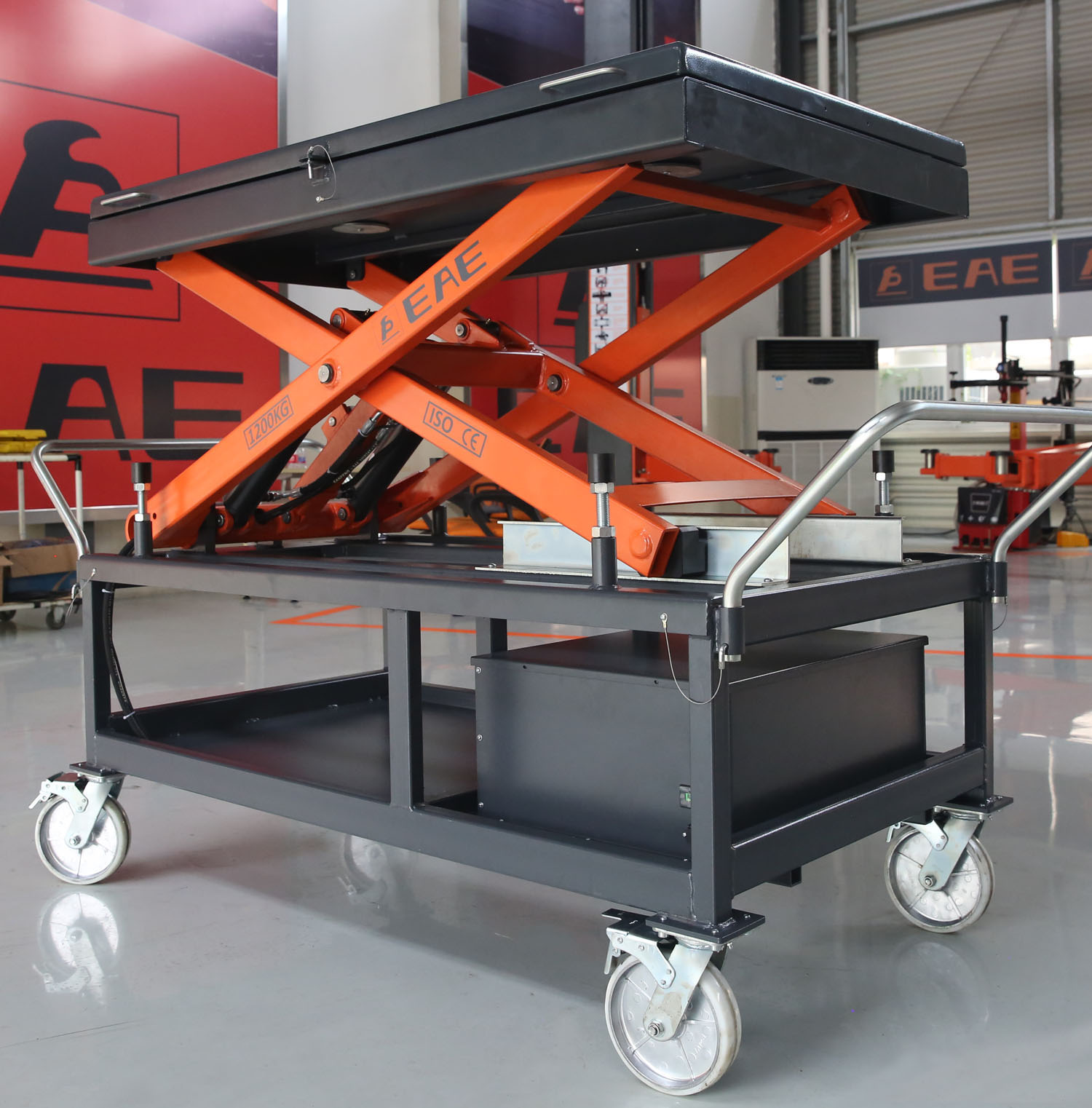 EE-MS12 mobile lifting table is designed for wireless remote operation. Being powered by battery, it frees technicians from laborious work like pedaling, doing air supply or power supply connection.
With a maximum lifting capacity of 1200kg and a relatively large platform dimensioned 1500x850mm, it can accommodate the majority of battery packs for electric vehicles.
Aligning and fixing work are more efficient with the suspended lifting platform reserved with continuous holes for positioning.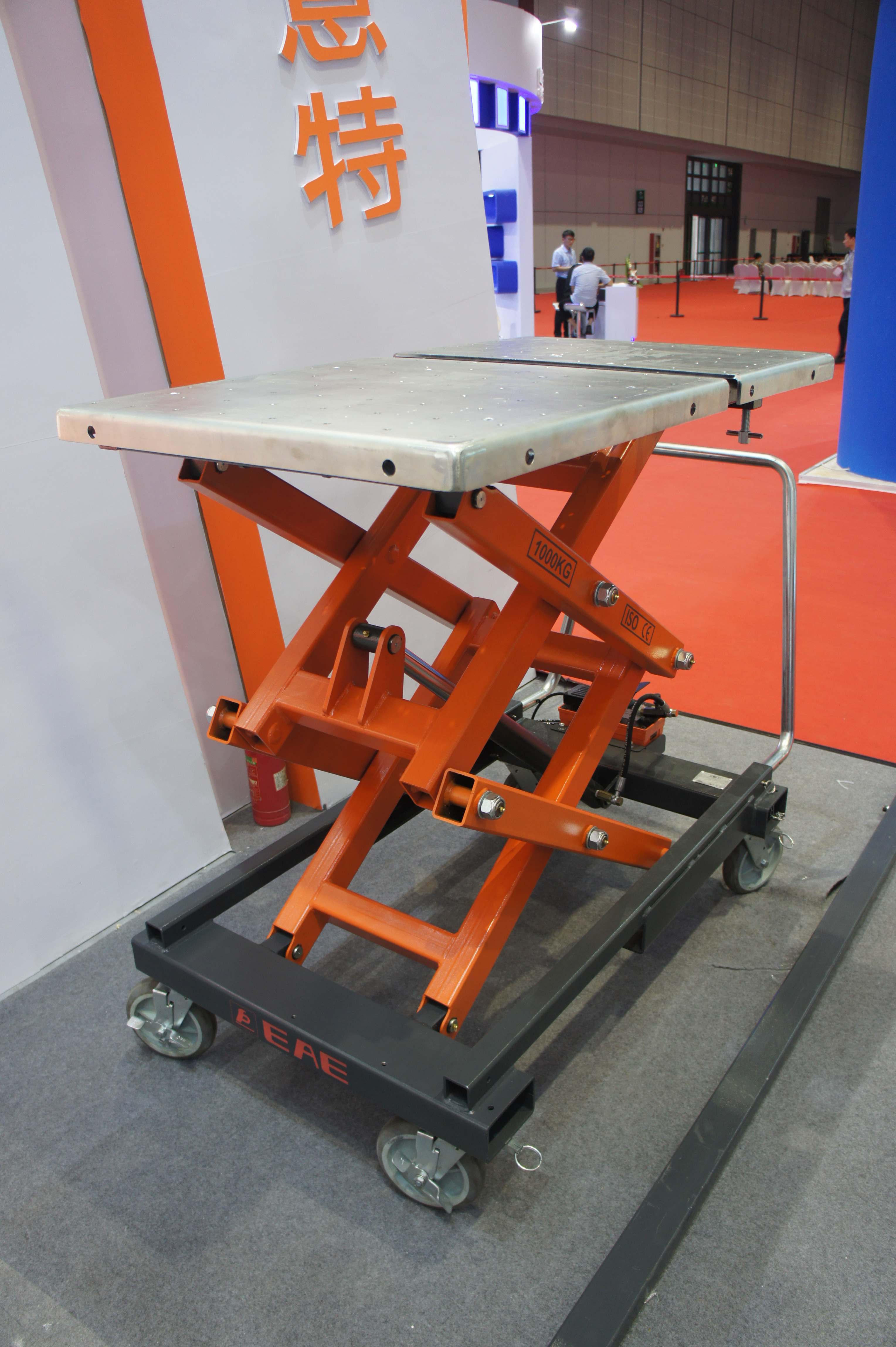 MS10 mobile lifting table is powered by a pneumatic driven hydraulic pump. It lifts fast and accurately by pedaling. No repeated laborious pedaling is needed.
Being with a maximum lifting capacity of 1000kg while the lifting table is simply dimensioned 1305 x 790 mm, it is really small figure but with strong ability, isn't it?
In addition, the length of the platform can be extended to 1480 mm to fit some longer fixtures.
Moreover, its platform can be tilted to make adjustments to the load which is not horizontal itself. Similarly, there are continuous holes on the platform for positioning and fixing specialized fixtures.
EAE's team